Diving Accidents
Diving accidents that result in serious injuries to the spinal cord, head and neck are all too often both tragic and surprisingly nuanced and complex. The usual result is an injury to the cervical spine that leaves the victim with partial to full paralysis (paraplegic / quadriplegic) depending on the location in the cervical spine and other contributing factors. The cause of the accident may at first seem simple enough; the victim dives into the water and strikes his or her head, typically in shallow water. When closely examining what happened, however, a number of critical questions and crucial implications arise.
As examples: What was the water clarity and turbidity? Was the water cloudy or clear? What was the water depth in the area of the impact? Was the diving incident in a natural body of water or a swimming pool? Was the pool built with dimensions determined to be suitable for diving? Sometimes even pools with a deep end are not in compliance with current accepted safety standards for diving and that could be a contributing factor. Was there any signage for the facility? Was the use of alcohol and/or drugs a contributing factor?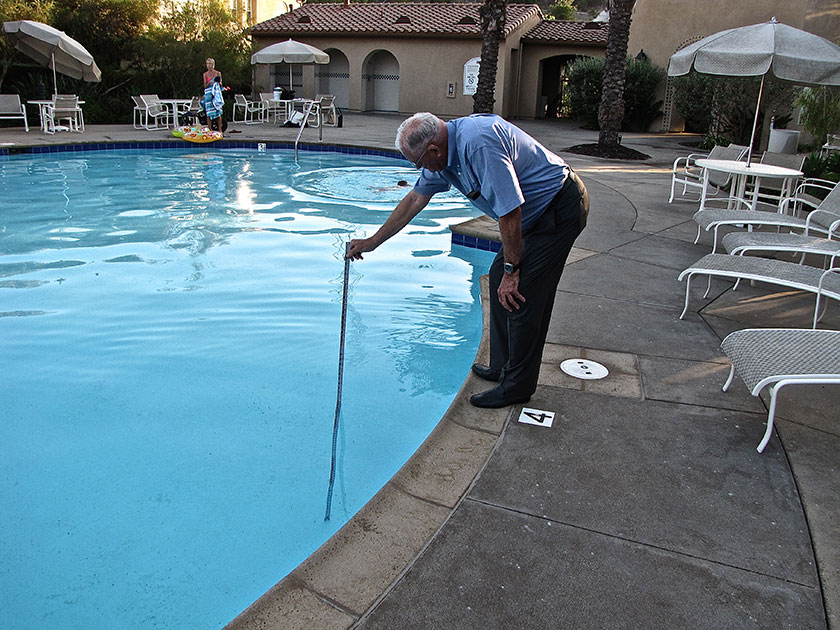 All of these issues can come into play during the process of investigating or modeling the accident. Coming to a clear determination of the pertinent facts is the fundamental purpose of Rowley and Reynolds' investigative work. And, they have the experience to support the necessary detailed investigation.
Dr. Rowley and Mr. Reynolds work closely with biomechanical engineering experts as part of the team of authorities. Rowley developed software that, using the laws of physics, is capable of creating a computerized parametric force, velocity, and trajectory analysis for accident-specific reconstruction. This illustrates the parameters of a particular dive and the body's path of travel prior to impact.
Together Rowley and Reynolds are among the foremost experienced investigators and authorities on diving accidents.